Cotswold Academy Graduate Story
Stephanie Gosling, ITEC L3 Massage Graduate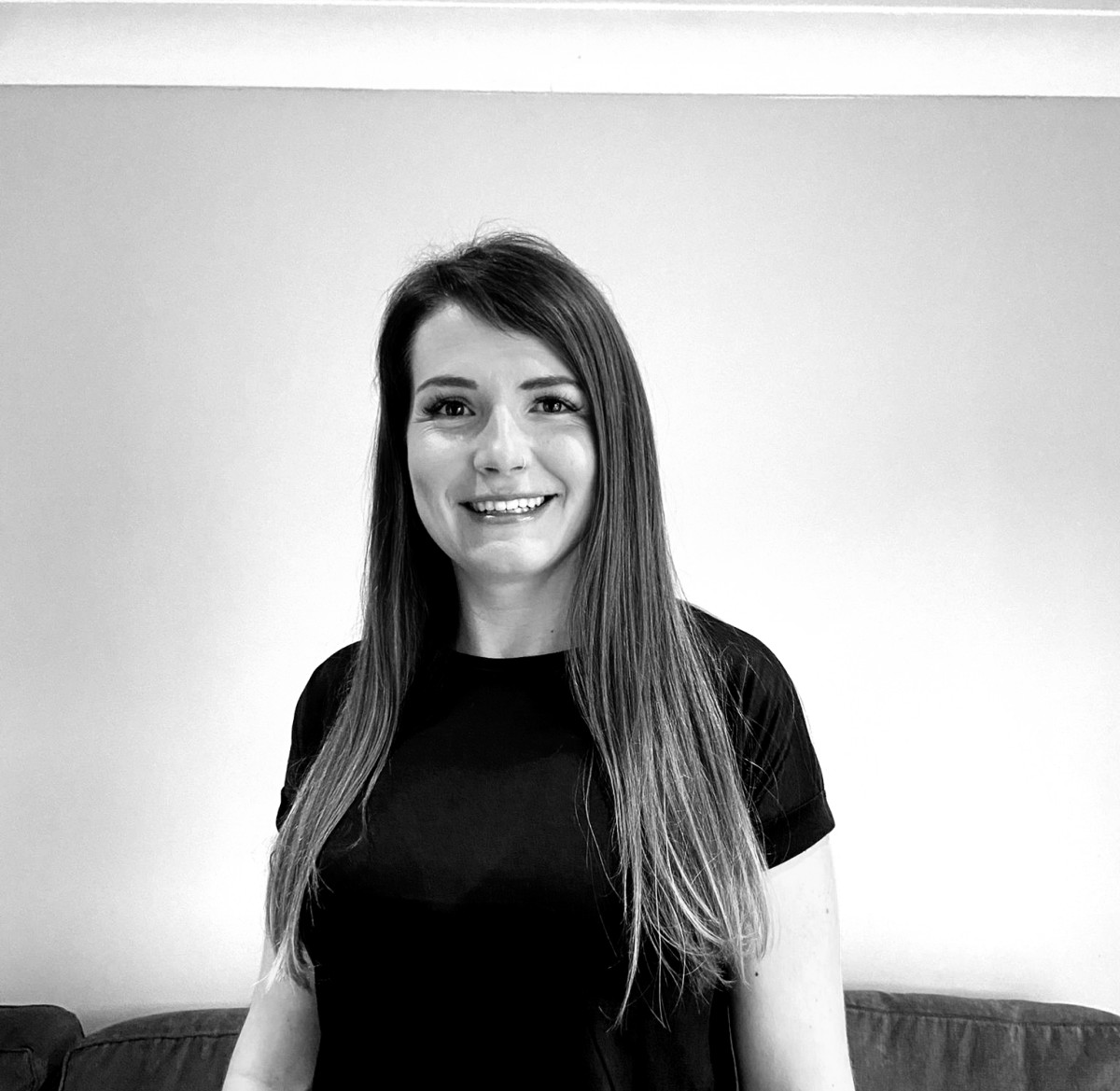 What was your reason for studying/ changing careers?
After having my second baby in 2018, I decided my career as a Crime Scene Investigator with the Police was no longer suitable. The long commute, shift work and stressful environment took their toll, and I was no longer happy with the work/life balance.
I became interested in a career as a massage therapist after struggling with back problems during pregnancy and whilst breastfeeding my children.
Experiencing the benefits of holistic therapies and self-care, I soon became fascinated by how they worked and the complexity of the body. I wanted to learn more to help people with similar problems.
As a busy mum of then two, I wanted to build a career that was going to be flexible, where I could choose my days off and be around for my family.
What did you enjoy most about learning with us?
I loved every minute of studying at the Academy. I first attended a Thursday evening session to see if a career as a massage therapist was right for me. I was immediately impressed by Chris's warm and welcoming presence, who gave me a tour of the Academy and talked me through the different diplomas and short courses available. I was able to practice some massage techniques to see if I enjoyed it. I walked away with a huge smile and a strong gut feeling it was absolutely the right path for me.
I enjoyed being part of such a passionate, knowledgeable learning environment with so much experience and ongoing support from the tutors.
How have you used your training since?
Since studying at the Academy and completing my final exams in October 2019, I opened my little mobile massaging business in Oxford. The last few years have been very challenging, but I used the time to develop and grow my business and have now trained in Indian head massage, deep tissue, pregnancy massage and more recently trained as a birth doula. During the lockdown, I also became a Neals Yard Consultant and hosted online facial Pampers with local women.
As well as mobile treatment options, I now have a beautiful, tranquil treatment cabin in my garden in Harwell to provide treatments from home.
I have also collaborated with some small local business owners; one business offers nail treatments, so we run pamper sessions for people in their homes. These events are popular with NCT groups, hen dos and weddings.
At the end of the month, I will be providing treatments at a Mellow Mama wellbeing event for women in Oxfordshire.
What are your plans and aspirations going forwards?
I want my business to continue to grow and be successful in the future. I am mid-way through a baby massage instructor course, to hopefully start running baby massage classes by the end of the summer. I also plan to continue to collaborate with other local businesses and offer more well-being days to support women's health.
Finally, I would like the time to start regularly attending Thursday evenings at the Academy again to continue to learn more skills and develop my knowledge and techniques further.
What's your biggest challenge for the year ahead?
My biggest challenge for the year ahead is still the uncertainty of covid. Despite rules relaxing, I feel it is something we now need to learn to live with, but it still has its challenges. Having just spent nine days isolating as a family of five, it still causes so much disruption especially being a self-employed massage therapist. As a mum of three small children, viruses and illness is one of my biggest challenges as a small business owner. I dislike having to reschedule clients but am also a very honest, open person who wants to provide the highest possible standard. Hopefully, with warmer weather coming, this challenge will ease.
What are you looking forward to most?
I feel this is just the beginning of my journey and look forward to my business growing and training in more areas such as holistic facial massage and trigger point therapy to offer more treatments and variety to clients. I'm excited to see where my business goes and what opportunities will arise along the way.
- Stephanie Gosling
Click here to find out more about studying ITEC Level 3 Massage here at the Academy.
Ideal for anyone looking to begin a new career or have a new income stream alongside an existing career.