Earth Day 2021
This year marks 50 years since Earth Day first began! It takes place every year on 22 April, and it's an opportunity for people right across the globe to come together not only to celebrate the world and to highlight how important it is to protect our precious planet.
This year's theme is 'restore our Earth', which focuses on natural processes, green technologies and new ways to restore the world's ecosystems.
We've been thinking about our impact on the climate following Earth Day last week. Over the years, we've been striving towards a zero-carbon business model and continually reviewing our procedures to strive towards a more sustainable business.
We've listed some ways we're working towards this and shared some ideas of how you might join in.
5 ways we're reducing our carbon footprint.
Planting trees!
If you don't have space to do this, you can donate towards the Woodland Trust, who will plant them on your behalf.
Chris has completed his tree planting for this year, planting 84 trees; here, he is assisted by his two gorgeous pups!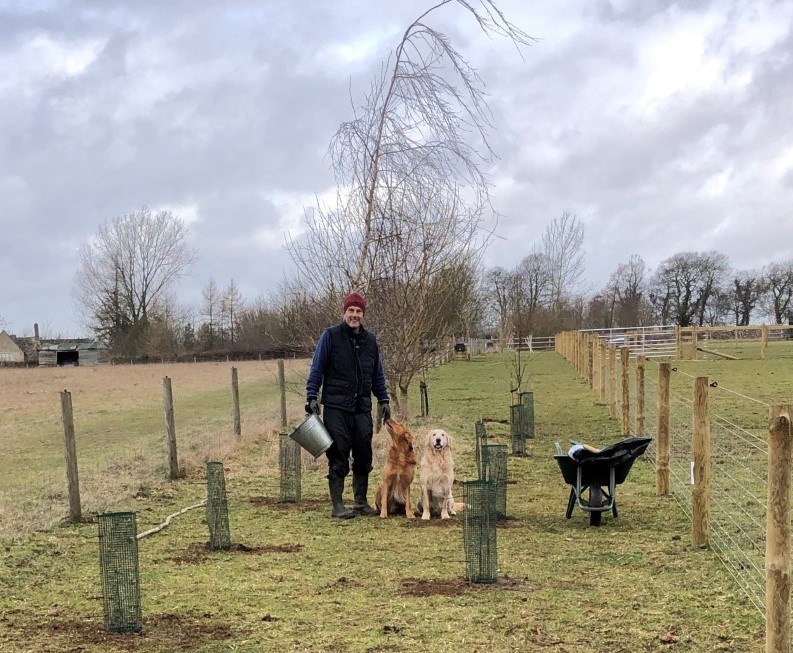 Reducing printing
All our accounting is now completed online, and we have moved towards online downloadable resources for course content.
Digitized Student portfolios
Currently, students submit their evidences in paper format; however, we are working towards switching this to online submissions.
Choosing eco-friendly Products
We're making sustainable choices for our cleaning products, using natural products where we can.
Reducing plastic use and recycling
We work towards buying in bulk and using refillable bottles (where available), and recycling onsite.
In what way are you working to reduce your carbon footprint?
Why not pop us an email with some ideas, and we can keep adding this article.