ITEC Level 3 Diploma in Practitioner Reflexology
This course is perfect for complete beginners, as well as therapists looking to gain a professional, vocational qualification in Reflexology.
You will discover the reflex zones and areas of the feet and hands and how, by specific manipulation of these areas, outstanding results can be obtained. This is an age old therapeutic technique that many clients can benefit from and is one of the few practices that can be offered safely as relief to cancer patients. This course would benefit anyone new to the industry as well as a therapists wanting to expand their skill base, allowing you to operate your own clinic, or gain employment in the leisure or care industries. The ITEC Level 3 Reflexology qualification is recognised by the Association of Reflexologists, and will allow you to gain membership. It will also allow you to join the CNHC which is essential if you would like to work within the NHS.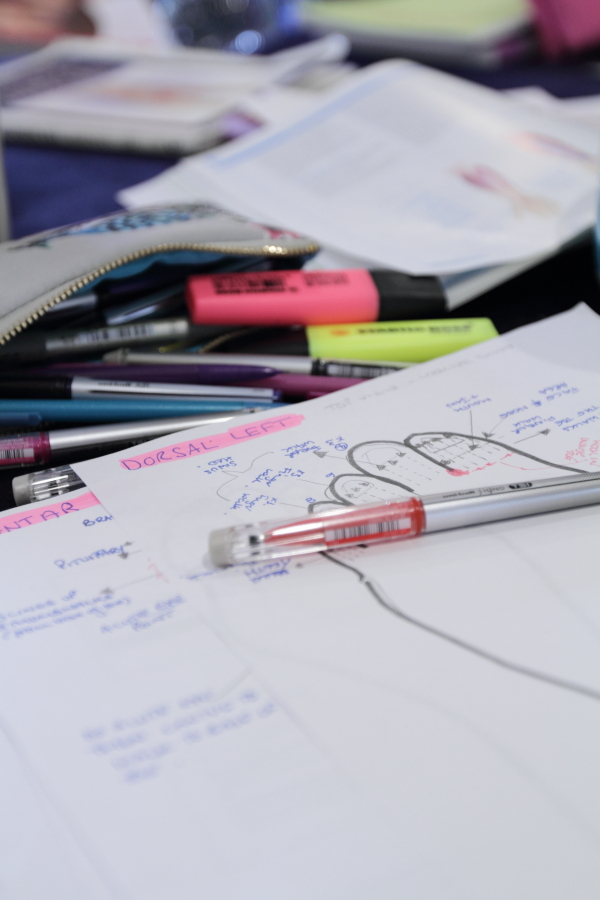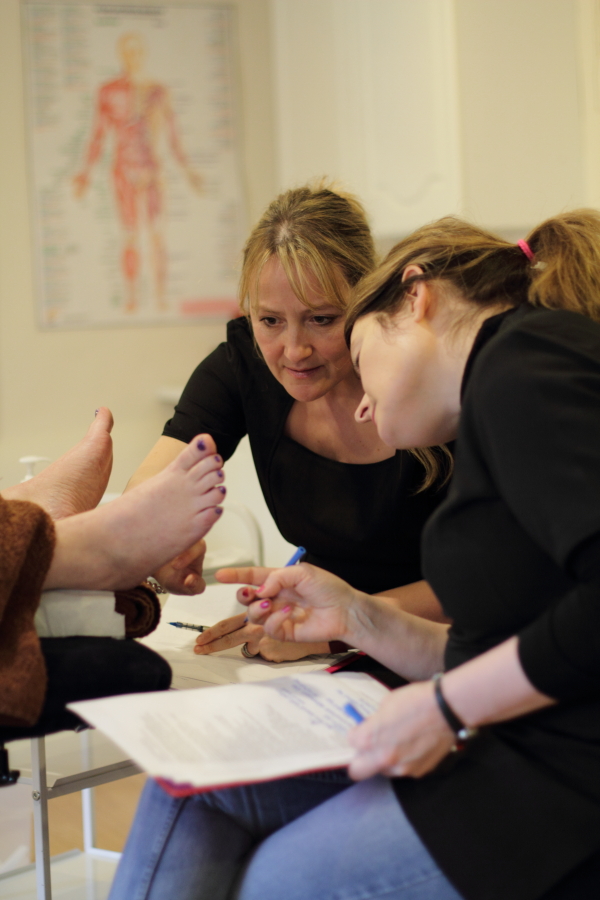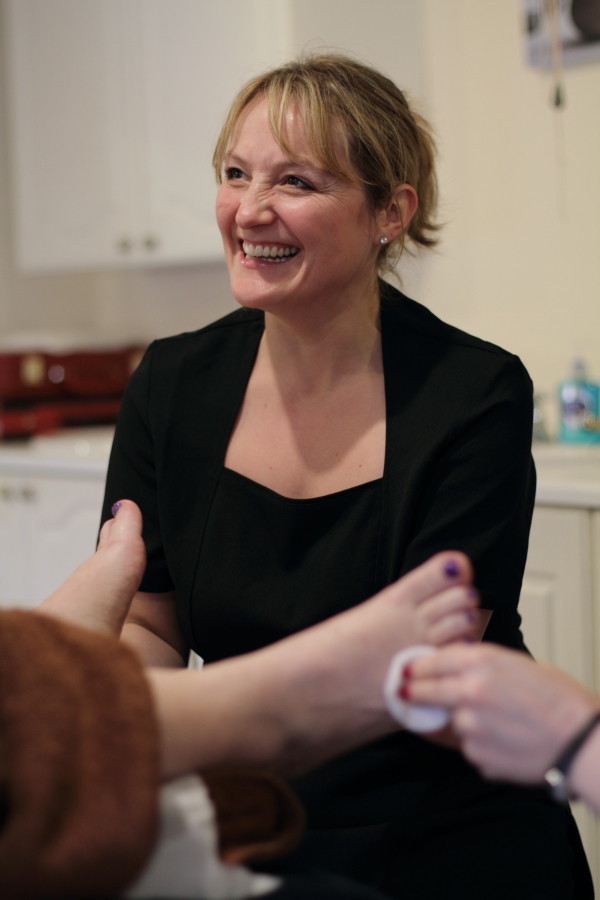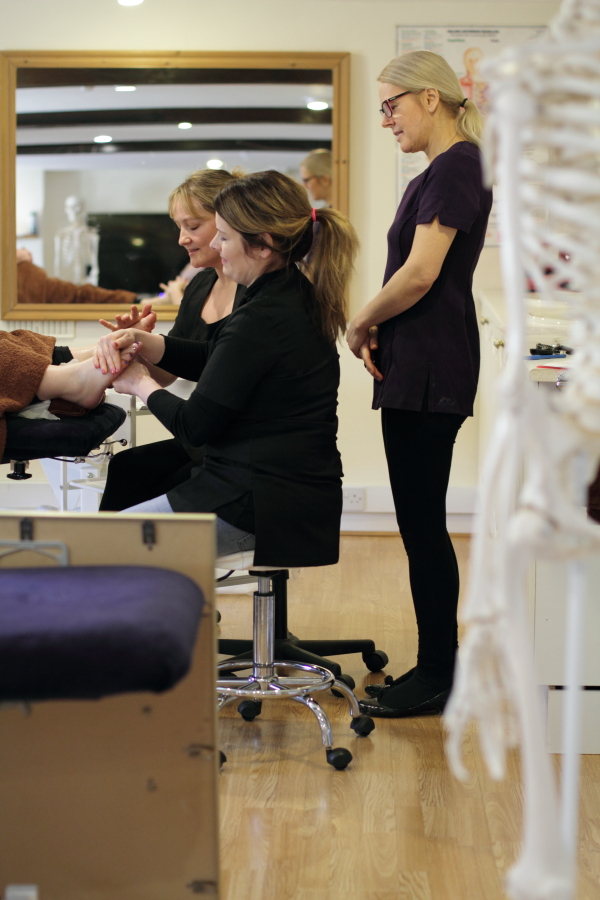 Unit 381 Provide Reflexology for Complementary Therapies
Click here for full syllabus details.
Students learn through classroom-based tuition and active participation. Regular home-study is carefully designed to prepare our students for their examinations and more importantly, to become excellent therapists.
Classes are taught in a relaxed environment using talks, lectures, visuals and detailed practical demonstration. Students work closely with the tutor learning not only the techniques but also how to protect themselves from the strain or stress while carrying out body therapy.

Key contents include:
Anatomy & Physiology of the foot, ankle, lower leg, hand, wrist and lower arm

The concept of holistic care and the use of reflexology throughout history

Methods for reading the feet and the function of the zones, cross referral and reflex points

The structures of the hands and feet and how to recognize and manage disorders affecting these structures

The management of stress and common conditions including clients requiring palliative care

Legislation applicable to the provision of reflexology including consent

Contraindications, medical referral and possible reactions to reflexology treatment

Complete client care from assessment to home care
Unit 383 - Knowledge of Anatomy, Physiology and Pathology for Complementary Therapies:
(to be completed via e-learning or classroom prior to contact days if you do not yet hold a Level 3 A+P qualification)
See Classroom A&P course dates here
See A&P e-learning package info here
Knowledge of the structure & function of all systems of the body:
Organisation of the Body including Cells

Skin, Hair & Nails

Skeletal

Muscular

Nervous/ Neurological

Endocrine

Respiratory

Circulatory/Cardiovascular

Lymphatic

Digestive

Urinary

Reproductive

Diseases and Disorders of each system
Additional Information:
Each session is divided into 50% theory study and 50% practical massage.

During the course contact days, you will be given the skills and tools needed to then go away and complete the Case Studies, Treatment Logs and Assignments. We would recommend 2-3 months after the course contact days to complete these before taking your final Practical & A&P Theory Exam. You can however do this quicker or over a longer period to fit in with your schedule. The Tutor will confirm scheduled exam dates with you on the first day of your course.

The case studies/treatments logs form the internal assessment and will be assessed by the tutor and verified by an ITEC examiner.
Assessment Criteria:
You will be required to complete a number of treatments/case studies at home after/during your course and supply the evidences of these. You will then return to the Academy to sit your final exams usually 4-5 months after your course contact days.
We recommend around 5-10 hours of home study a week to complete your case studies, theory study and assignments.
10 x 4 Case studies ( 10 people x 4 times = 40)

Plus 60 reflexology treatments logged in consultation forms

2 x Assignments (Unit 384 & 385) (not applicable if previously covered in another qualification)

Practical Exam

A&P Theory Paper – 50 multiple choice questions

You will be required to sit a "mock" practical exam, usually 2-3 weeks before the "real" practical exam. This is to allow you a practice run, and for your tutor to give you feedback on areas to work on.
Entrance Requirements:
No Previous Experience Needed
If you do not yet have a Level 3 Diploma in Anatomy and Physiology, you can study this along side your Reflexology course via e-learning or classroom learning. Please see below for prices. If you need advice on whether you need to do your A+P qualification, please get in contact.
Already have an Anatomy and Physiology qualification or completed the same assignments on another qualification?
If a student already holds a recognisable qualification in Anatomy & Physiology, we may potentially be able to RPL (Recognition of Prior Learning) for the A&P Unit 383. We may also be able to RPL for Unit 384 and 385 if these assignments have been completed as part of another Level 3 QCF qualification. The qualification must have been completed in the last 3 years and ITEC must give written confirmation of RPL. There is a fee of £35+vat. Please note, if a Unit is RPL'd, you will only be able to receive an overall Pass mark for your course. Please get in contact to begin the RPL process or check if your qualification is eligible.
Course Dates:
Please note: You will return after the course contact days to take your exams- usually 4-5 months or so later, giving you time to complete your Case Studies/Treatment Logs and Assignment work.
Fast Track:
This course requires attendance Monday – Friday for two consecutive weeks.
Attendance: 9.30am-4pm
Tutor: Annette Stoker
JUNE 2019:
10th-21st June
OCTOBER 2019:
7th-18th October
Saturdays:
The course is run over ten Saturdays spread over five months. Attendance dates for each course can be found below.
Attendance: 9.30am - 4pm
Tutor: Annette Stoker
OCTOBER 2019:
October: 5th, 19th,
November: 2nd, 16th, 30th
December: 14th
January: 4th, 18th
February: 1st, 15th
Mondays:
The course is run over ten days spread over five months, attending on Mondays. Attendance dates for each course can be found below.
Attendance: 9.30am - 4pm
Tutor: Yvonne Lockhart
SEPTEMBER 2019:
Sept: 23rd, 30th
Oct: 7th, 14th
Nov: 4th, 11th, 18th, 25th
Dec: 2nd, 9th
BEGINNERS:
ITEC Level 3 Diploma Practitioner Reflexology (including Level 3 Anatomy & Physiology e-learning or classroom learning*)
£1495.00+VAT
Includes: Level 3 Anatomy & Physiology e-learning package or classroom learning*, tunic (ladies), polo-shirt (gents), towel bundle, tutor fees, exam fees and ITEC registration
*If opting for A&P classroom learning, this would be studied before/alongside your Reflexology course; please find course attendance dates here
Already have A&P?
ITEC Level 3 Diploma Practitioner Reflexology
£1250.00 + VAT
Includes: tunic (ladies), polo-shirt (gents), towel bundle, tutor fees, exam fees and ITEC registration
Please get in contact to make sure your A+P qualification is suitable before enrolling.
How do I pay?
A 25% deposit is payable immediately to secure your place on receipt of your invoice, with the remaining balance due at least 4 weeks prior to the start of your course.
Payment can be made via bank transfer or cheque. If you would like to pay via Credit Card, please let us know upon receiving your invoice and we will send through a link for payment.
In certain circumstances, we can offer an instalment plan to help spread to course cost. Fees apply. Please get in contact if this is something you would like to discuss.
Recommended Books for Course:
SHARE IDEAS AND KNOWLEDGE
THURSDAY EVENINGS FROM 6PM-9PM
If you are interested in looking at a career in this industry, planning to do a course with us or just wishing to look around, our free Thursday Evenings could be the place to start.