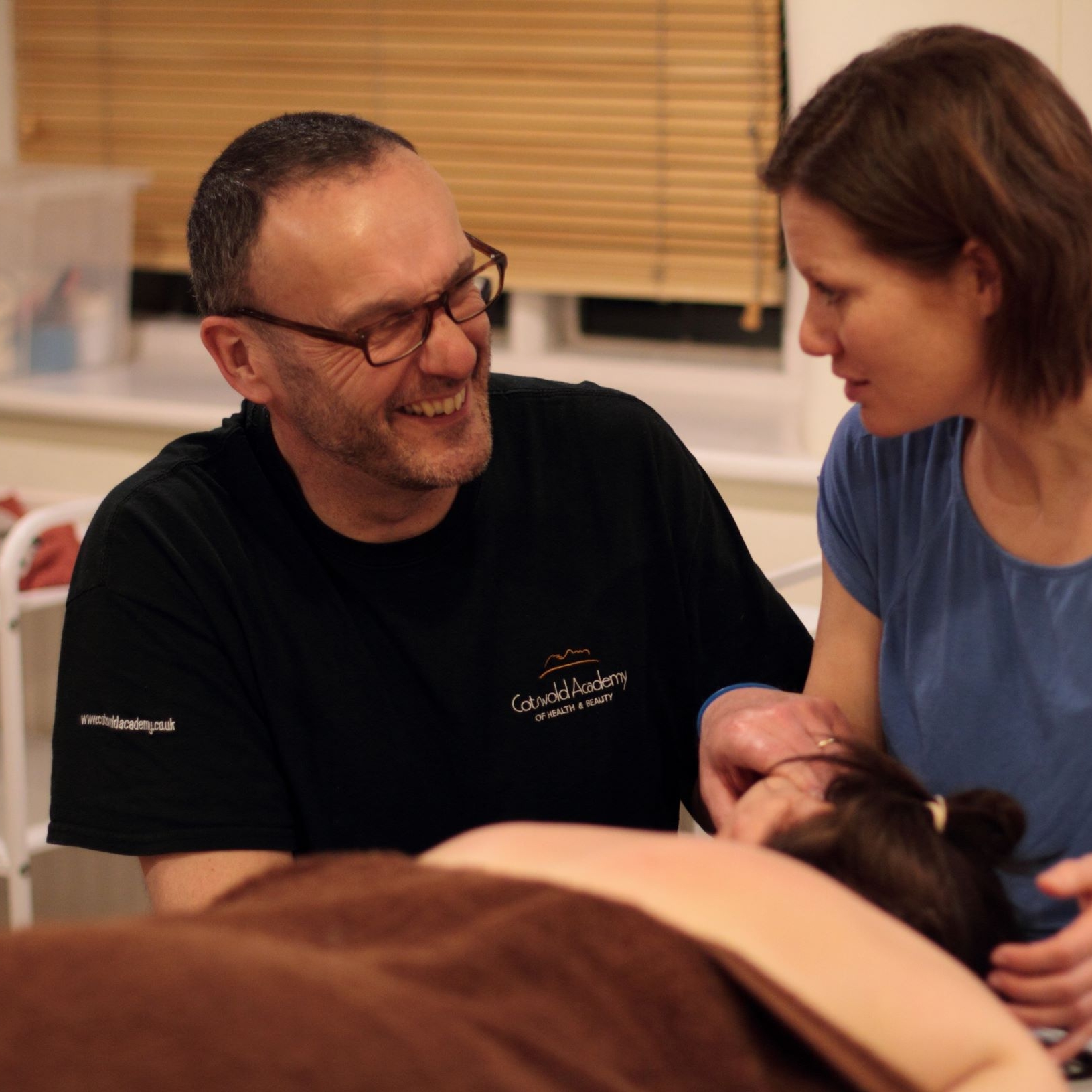 - Principal-Director-Tutor
The Academy has a proud history as a private training provider in the complementary health sector for the last eighteen years.
One of my core beliefs at The Academy concerns training standards. I believe there is a real need to further raise and develop credibility in our industry, so that more clients can benefit from high professional standards. We can contribute to this by sharing our knowledge and working experiences with each other. This is the main drive behind my weekly evening groups; Supporting and Training Therapists.
I trained as a Massage and Sports Therapist in 2000 and have been developing my private practice from my home just outside Northleach in the Cotswolds ever since. In 2006 I completed my Certificate in Further Education Teaching (CFET1) and I have been teaching Sports and Remedial Massage ITEC Level 3 & 4 here at the Academy since. I have a background of working with young troubled people and their families in a therapeutic setting, both as key worker and as a manager and supervising and training staff.
Office Manager & Enrolments Coordinator
I joined the Academy in November 2015 bringing with me over 10 years experience in customer service and content management. I love connecting with people and giving them a welcoming introduction to the College. Complementary Therapies is something I wholeheartedly believe enhance peoples lives. I have had many Reflexology and Massage treatments to aid in injury recovery and stress/imbalance. It has given me an insight into the importance of quality trained therapists and keeping standards high in this industry. When I'm not busy at the Academy, I teach yoga and am completing a part time Degree in Osteopathy. This has further enhanced my understanding of the industry and the importance of quality hand skills. Drawing from my own personal experience of Complementary Therapies, my passion and enthusiasm is in helping others achieve their goals and start their journey to a new, fulfilling career.
Social Media & Website Coordinator
Joining the Academy in February 2019, Hannah brings with her over 10 years experience in marketing and design most recently in the media & advertising industry.
With a passion for digital & social media, her focus at the Academy is to share the latest information, knowledge and events of the Academy whilst creating content that unlocks the vast knowledge held by our tutors.
"It's a really exciting time to be in the complementary health & sport industry, there's a real sense of urgency in changing how we manage our physical and emotional well being. The best part of working with the team at the Academy is that they care about and have a real drive to continue the support for our community of therapists in their journeys. I love the ethos of sharing ideas and best practice, especially around how we market ourselves and utilise social media to grow business as a therapist."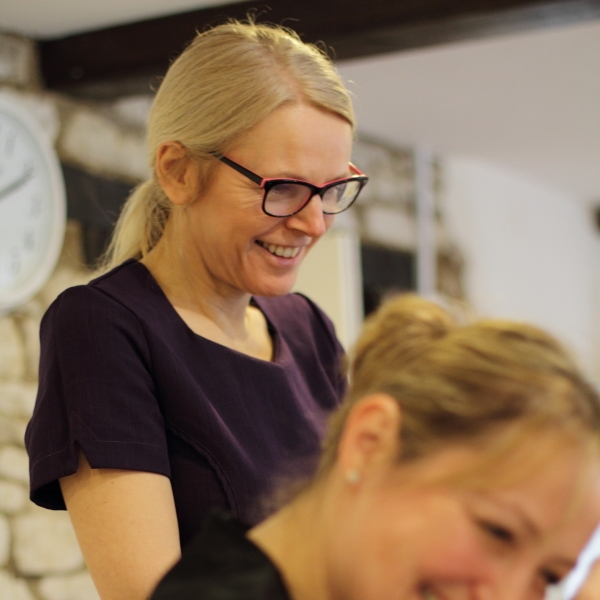 Tutor
I have been involved with the Complementary Therapies Industry for over 12 years and have been teaching since 2008. I have a teaching degree in post compulsory education (Cert Ed) and am ITEC qualified in all the subjects I teach. Having worked in prestigious spas and run my own practice, I am confident that as a passionate and committed member of the team I can inspire, enthuse and provide you with the skills and knowledge to become a highly sought after therapist in your chosen field.
Tutor
After completing diplomas in Massage Therapy, Aromatherapy, Reflexology and Indian Head Massage in 1999, I spent 5 years in a managerial role working on board Carnival Cruise Lines and then as a spa trainer at a 5 star hotel in the Cotswolds. I now run my own successful practise dedicated to using only organic products and treatments and since taking up teaching in 2007, it has become my passion to give therapists the proper tools to excel in the field of holistic therapy.
I bring to the college a wealth of knowledge of working at all levels within the spa industry and excelling as a therapist, manager and trainer. I am dedicated to providing my students with the highest level of education and knowledge needed to become a confident, highly skilled professional.
On-site Massage, First Aid Tutor & Massage Therapist
After over a decade of working in adult health and social care services I decided to change my life and train as a holistic massage therapist at The Cotswold Academy in 2013. Following their amazing training and support I went on to build a successful business offering holistic time out treatments to women and specialising in providing aromatherapy treatments for vulnerable adults in care settings including those who have a learning disability, autism and dementia.
After previously teaching within care services I am absolutely thrilled to be part of the team here at the Academy. I am totally committed to supporting students to grow and develop their massage skills in an empowering environment and have the confidence to go out and treat clients as a professionally trained and supported therapist.
Find me on Facebook
Reiki Master/Tutor and Reflexologist
I am originally from Cheltenham, and did lots of travelling before coming back home to 'settle down'! I worked at the Isbourne Holistic Centre and was Centre manager for six years, and for a further two years on the marketing team. In November 2016 I left to work at The Healing Company full time.
I have been a Reflexologist and Reiki practitioner for 18 years. I studied reflexology in London, qualifying in 1999 with Distinction. I took the first Reiki degree in 1998 and the second in 2001. In 2003 I travelled to northern Thailand where I became a Reiki Master/Teacher in 2005, in both Usui Reiki and Shamballa Reiki Healing. I did a further Usui Reiki Master level in 2015.
I love connecting with people and helping them to find their balance. I strive to empower and facilitate growth and healing for those who wish for it.
Chief ball fetcher and massage enthusiast
Archie can quite often be found in the office bringing a little sunshine to everyone who passes by. He's not quite got the hang of touch typing yet but his alphabetical filing system is going down a storm with the admin team.